Note: Product specifications listed above may differ slightly from those on actual product labels due to occasional changes in raw ingredient suppliers. Please refer to printed product labels for final specifications. Product stays fresh up to 30 years when unopened. Best when stored in a cool and dry place at temperatures between 55° F and 70° F. Actual shelf life may vary based on individual storage conditions.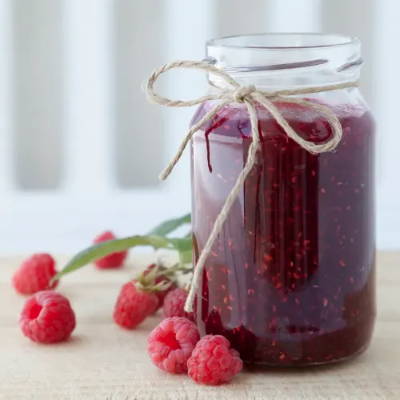 1 cup Augason Farms Freeze-Dried Raspberries
1/4 cup white granulated sugar
Cover raspberries with water and let stand for 5 to 10 minutes. Drain excess water. Combine fruit and sugar in a medium sauce pan, mix well. Bring to a boil. Reduce heat to medium, continue cooking until Jam reaches desired consistency, about 5 to 6 minutes, stirring frequently.
See can label for recipe with pectin.